Description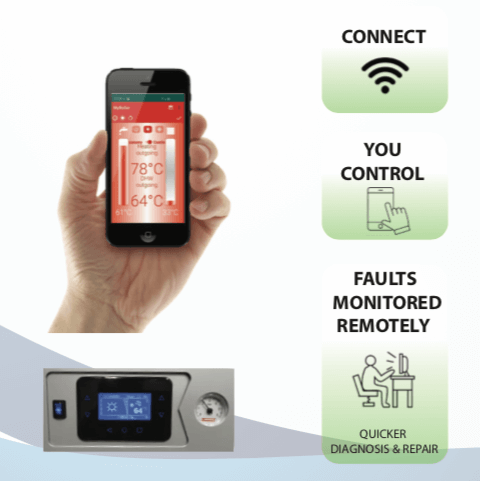 Elektra, designed and produced in Italy
Clean and safe form of heating and hot water solution
Suitable for radiators and underfloor heating
Continuous hot water for its size
Built-in smart controls
240v three phase
Uses 100 Amps
Use 16mm cable per phase
Flowrate: up to 13 Lt/min
Completely silent due to Triac Based Technology
Modulates from 2kW – 24kW
Digitally displayed temperatures
37.5 L glass lined, insulated steel cylinder with inspection flange, fitted with magnesium anode, mounted with insulated boiler casing
Can be used with radiators or under floor heating
Anti Legionella function means the temperature of the cylinder is automatically raised to 65°C in order to eliminate legionella bacteria
Simply connect flow and return from heating circuit and cold supply for HW
All components, for normal function of the boiler included inside
Hot water limited to 65°C
Central heating limited to 75°C
Economical (see blue chart below) installer and user friendly.
5 Years warranty – subject to boiler connected to internet & service booking (2 years standard)
Package contents:
1 x Elektra BP Electric Combi Boiler
2 x 22mm Isolation Valves
1 x 15mm Isolation Valves
1 x Bracket
Manual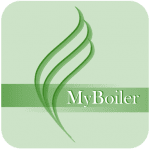 SMART BOILER APP


____________________________________________
All Parameters are the same for Elektra C & BP.
As BP has built in Cylinder.  The Hot water delivery is better.
Elektra BP:
Has stored hot water over 50 litres at 60°C- 65°C  ( 37.5 l in Cylinder 10-12 li in the central heating reservoir).
Although set at 8 litres/min can be adjusted up to 13 litres/min for faster fill of the bath.
Factory setting @ 8l/min is perfect for filling bath and having shower because the hot water is being delivered at higher temperature.
It will be possible to have two showers running simultaneously, say 4 litres/minute to each tap then mixed with cold water to bring the flow rate up to 6-8 litres/min, (this would be dependent on water pressure in the house).
Uses initially only 2kw to heat up the water in cylinder and only uses more kw depending on the temperature rise needed.
And may go up to full 12kw in time.
If you increase the flow rate to 13 litres/min, in time the heat exchange balance will be lost and time temperature will decrease to below 38°C
Important facts to remember:
A. An average shower uses 21-25 litres of water. Elektra BP holds enough water and back up the cylinder with constant supply of hot water as per Elektra C for continuous delivery of Hot Water.
B. According to BS6700 a standard 1700 x 700 need 100 litres of water @ 40°C. This is split into 60% HW and 40% CW.
Elektra BP (preset at 8Li/min) will fill the bath faster.
The cold water mains pressure going in to the boiler should be maximum 2bar. If the pressure if more than 2bar, install pressure reducing valve and set it between 1.5 – 2.0 bar pressure.
SMART PROGRAM/FUNCTIONS:
Please note:
You can remotely change the modes (Summer/Winter, Eco/Comfort) and temperature of the boiler heating and hot water.
You can change and set your program for heating on/off. When the heating is running as per the smart program, the heating cannot be controlled by room thermostat. The best option to control the heating will be via thermostatic radiator valves or the temperature set for heating on the boiler.
____________________________________________
Based in London or Berkshire? You can also come to pick the boiler up in person from our Windsor office :
Electric Combi Boilers Company, Green Acres, Oakley Green Road, Windsor, SL4 4QF
For more information: Contact our Windsor branch on 01628 636 099